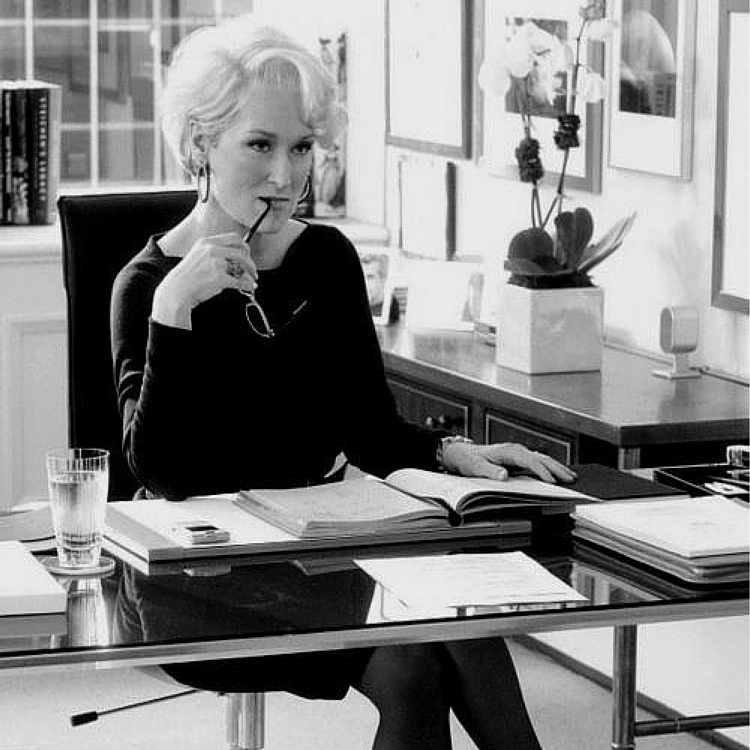 Have you had any experience where a lady walked into a restaurant and every head just turned with dropped jaws? Did it feel like she owned the place and that you couldn't understand others' reaction when her nose seemed very fake anyway?
Was there a co-workshop attendee in the room that everyone just loved but you thought to be snooty and annoying? 
My friend, you may have the Queen Bee Syndrome.
Queen Bee Syndrome is a phenomenon in which a woman in position of authority views or treats female subordinates and colleagues more critically. Though it was originally defined in a workplace setting, this can also reflect in other social events as it hatches on insecurity and lack of fulfillment.
This may be evident in different stages of female life: little girl groups in pre-school, teenage cliques, exclusive workplace friends, and adult circles where women view other women as a threat to their throne or superiority. The syndrome may be rooted from various experiences and environment. Regardless, it's never a great idea to suffer from this syndrome as Queen Bees are always thought as:
Arrogant
Queen Bees are seen as haughty and people mistakenly see them as someone unapproachable, so they usually don't have valuable friends.
Difficult to build relationships with
People still do interact and hang out with Queen Bees but mostly for business or professional reasons and not much for a real friendship. It's just plain difficult to sustain a deep and lasting friendships with someone you know is condescending and tears women apart.
Not ideal for promotions
Queen Bees, being arrogant, unapproachable, and difficult to have a relationship with often get passed over great opportunities like collaboration, promotion, and even partnerships. People would love to work with someone they trust, will treat them as her equal, and will not pull them down.
However high a Queen Bee sees herself, she is lonely and prevents herself from growing and improving.
The good news is you can stop becoming a Queen Bee, reverse the curse, and reap incredible benefits:
1. See the good.
Try seeing other women in a different light. You might be a bit troubled with her nose job, or whatever unpleasant thing you find; but if you look for something that is genuinely nice about her, it will make a huge difference on how you feel about her. Does she look people in the eyes sincerely? Does she give funny and witty responses? Find something that you think will make the two of you click.
2. Do the first move.
Most of the time, we feel like we are the ones to be approached, smiled at, or be talked to first. It must be because we grew in a culture that taught us to be reserved and pursued. But in women's world, it's always a good idea to do the first move toward other ladies. Do you like the speech she gave? Compliment her. Is she wearing the perfect heels you are looking for? Tell her. This makes a huge difference on making her day and bringing positive energy out, which will surely bounce back to you.
3. Expand the allies.
Now that you have positive impressions going on, try to see her as a friend. Find out each other's interests and common friends, add each other up in social networks, and hang out. Create other circles of friends and learn from new people.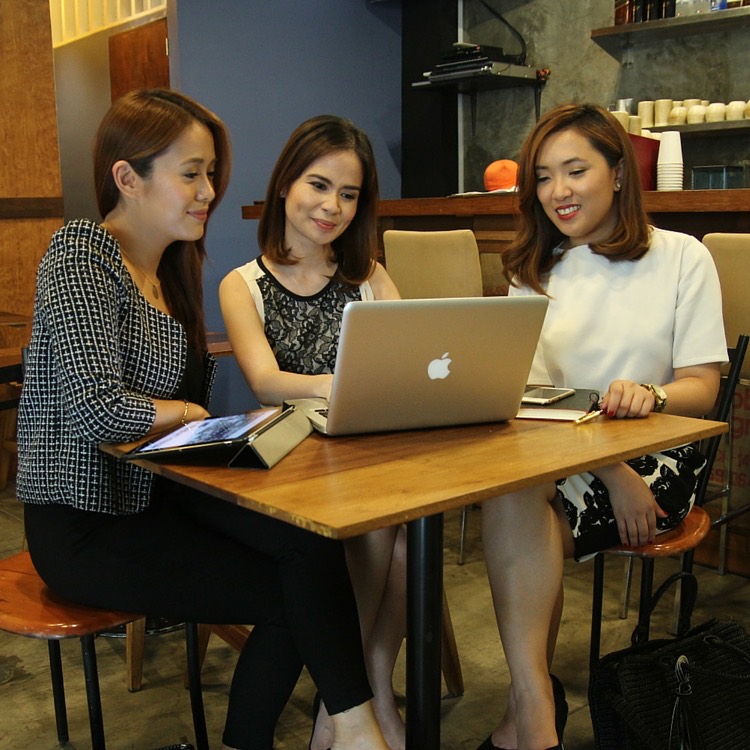 4. Team up rather than compete. 
Think of ways to work together. Does she have a knack for product development? Is she a genius with numbers? Find out what you can cook up together. Not only will you be working with an expert, but you're also bringing each other up—a win-win situation for both of you.
5. Be a mentor. 
You may already be a star in your industry, and a lot of startups or newbies like that girl in the seminar might be dying to hear your advice. What better way to spend your time than to be a mentor. Being a mentor let's you give back to the community and make you someone that people look up to, earning yourself respect from others and increase in self-worth. Continuously build the next leader or superstar. Get invaluable appreciation and accomplishment when you see your mentees succeed.
6. Nurture the community.
When you lift other women as you climb, said Sophia Nelson, author of The Woman Code, you realize it's reciprocal. "It's not all about you." It becomes about the community you are creating, one that will be a holistic ecosystem that will value what you value and work with terms that are good with every woman. You don't have to be apologetic to your women clients about scheduling a meeting after bringing your kids to school or think that your touching and brilliant pitch deck does not have an edge when you present to women investors. By starting to lift other women, you are cultivating a supportive community, which you'll surely benefit from in the long run. 
In the end, there can NOT only be one queen but multiple queens with different domains, who can create allies together and bring forth success and happiness among women. 
Share with us other ways that Queens can help one another.